When is Surveillance Footage NOT Allowed as Evidence in a Criminal Case?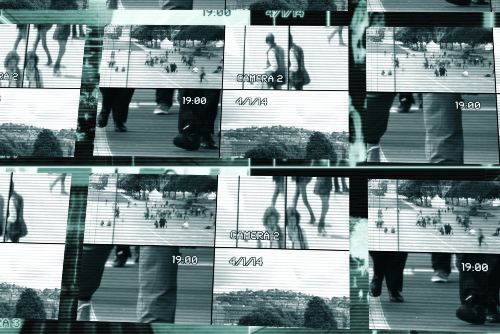 Video recording devices are cheaper than ever before, leading to a recent boom in video surveillance. Cameras seem to be spying on us from all angles in today's day and age, from home doorbells to traffic intersections and everywhere in between. Advancements in technology have also improved the clarity of these video recordings tremendously.
With so many cameras recording our every move, more and more crimes are caught on video and used as evidence in court. However, there are times in which surveillance footage is not permitted to be used as evidence in criminal cases. If the prosecution believes you were caught on camera, you may feel like your trial is over before it even begins. Still, video evidence is not as irrefutable as many people like to think.
How to Prohibit Surveillance Footage from Being Used as Evidence in a Criminal Case
Ultimately, it is the judge's decision whether or not surveillance footage can be used as valid evidence in a criminal case. There are three arguments a criminal defense attorney will commonly use to have a video recording blocked from being used as evidence against you. They include the following:
The footage was improperly obtained: In order for any type of evidence to be used in court, it must be legally acquired. Law enforcement must have a warrant to take surveillance footage as evidence. Any evidence (including video recordings) seized by an unreasonable search cannot be used to prosecute in a court of law.
The video has the wrong timestamp: An incorrect timestamp may seem like a minor issue, but timestamp errors are one of the most common reasons footage gets thrown out of court. Often, security camera timestamps are inaccurate, or people forget to account for daylight savings. If the timestamp is incorrect, it is almost impossible to know if the footage matches the true chain of events.
The recording lacks context: Often, surveillance videos only capture a short clip of a complex story. Although some parts are caught on camera, the video can miss a good chunk of the actual story. For instance, video clips of people defending themselves that are taken out of context can appear as criminal offenses.
When you have an experienced criminal defense attorney on your side, they may be able to perform an independent investigation into your case to determine if the prosecution's video surveillance footage is permitted to be used against you in court.
Defend a Crime Caught on Camera with an Experienced Florida Criminal Defense Attorney
Criminal Defense Attorney Brian Gabriel has created convincing defenses for people accused of crimes for over 30 years. Mr. Gabriel has helped thousands of Floridians mitigate their criminal charges or have them dropped entirely.
If you've been arrested for a crime that was caught on camera, contact The Law Office of Gabriel & Gabriel as soon as possible. Criminal Defense Attorney Brian Gabriel will craft a unique defense strategy based on the facts of your case. Call (561) 622-5575 or fill out a contact form to schedule a free, no-obligation consultation to discuss your legal options today.