Child Pornography and Child Trafficking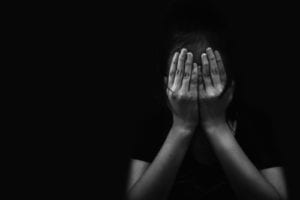 If you are under investigation for possessing or distributing child pornography, the steps you take right now to secure your defense are crucial. Shocking child pornography allegations stand to destroy your relationships with your family members and friends, and often leave a dark stain on your reputation in your community. A conviction for sex crimes involving children can lead to lifelong consequences that can dramatically upend your future. Contact The Law Office of Gabriel & Gabriel to speak with a child pornography lawyer or child trafficking attorney in West Palm Beach before speaking to the authorities at any point in your case.
Police wrongly accuse people from all walks of life of seeking child pornography. Just a simple internet search can lead one to the wrong website or attract malware. The typical scenario for a child pornography investigation involves police obtaining a warrant to search the suspect's home and computer after tracing illegal images to a specific user through his registered IP address. If they find child pornography on the computer, they make an arrest.
Too often, the suspect panics and confesses to the crime or otherwise attempts to talk his way out of trouble. Saying anything to police about the alleged offense can cause complications and prevent an attorney from constructing the strongest defense possible. You are urged to refrain from speaking to any member of law enforcement, federal agent, or prosecutor before discussing the charges you face with an attorney.
A State and Federal Offense
Child pornography is any visual depiction of minors involved in sexual conduct. A person may stand trial for possession of child pornography at both the state and federal level. Related charges often accompany child pornography possession, including distribution of child pornography, child sex trafficking, and sexual battery of a minor. These are all very serious charges that can lead to mandatory minimum sentencing in a federal prison. Do not hesitate to speak with a knowledgeable child pornography defense lawyer in West Palm Beach like Brian Gabriel to defend your case.
State and federal prosecutors have a zero tolerance policy for sex crimes involving minors and will seek the harshest penalties possible, which include lengthy prison stays. These charges are challenging to defend, which is why you need the counsel of a skilled West Palm beach child pornography attorney with decades of experience to represent you. The right time to secure a lawyer is at the onset of the investigation before police file charges. When you work with West Palm Beach child trafficking lawyer Brian Gabriel, he and his team ensure your case is handled privately and expeditiously to protect your reputation.
What are the Penalties for Sex Offenders in West Palm Beach, Florida?
There are several penalties you can face for child pornography charges, which may be enhanced if you are also convicted of distributing pornographic images depicting minors over the internet or mail, or trafficking children. You could face a life sentence without the possibility of parole if this is a subsequent offense or if you have a prior criminal history. Your face could also be posted to the state and national sex offender registries for the rest of your life. All these consequences can lead to hardships even after you have served time. These include barriers to:
Finding employment

Being barred from going near places where children are expected to be (schools, parks, playgrounds, and childcare facilities)

Finding a place to live

Enrolling in higher education
Due to strict zoning laws, many sex offenders in South Florida wind up homeless and receive constant rejections from job opportunities. Unlike other serious offenses, ending up on the sex offender registry can continue to trouble you long after you have served your sentence. With a keen defense from a child trafficking lawyer or child pornography charges attorney, it may be possible to avoid the most devastating consequences.
Child Sex Trafficking Lawyer in West Palm Beach
The sex trafficking of children is a federal offense that is handled aggressively by the federal government. Even if you have never before committed a crime, the consequences for a conviction are staggering. According to the United States Code, it is a federal offense to "knowingly recruit, entice, harbor, transport, provide, obtain, or maintain a minor" if you know the minor will be used for commercial sex acts, or you recklessly disregard the minor's age. The prosecution does not need to prove force or coercion because the victim is underage. A defendant also does not need to physically transport the child across state lines or cross state lines himself to violate this statute.
Defendants convicted of using force, fraud, or coercion to traffick child victims under 14 years old can face a minimum penalty of 15 years in a federal prison, with a maximum of life in prison. Child victims between 14 and 17 years old can lead to 10 years in prison to life in prison. Attempting to commit or conspiring to commit child sex trafficking also violates the federal statute.
Accusations of sex crimes against children in West Palm Beach can unleash a world of regret, embarrassment, and struggles. Contact us; we provide non-judgmental representation that is backed by over 30 years of experience. Call 561-622-5575 for a free consultation today.