What is Intent and How is it Proved in Court?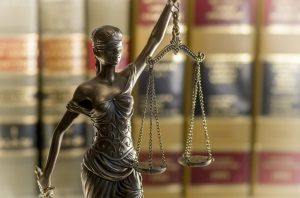 In criminal law, intent is defined as a determination to perform a particular act or to act in a particular manner for a specific reason. It is the mental aspect of a crime that is often necessary to criminally prosecute a defendant. Whether a person accused of committing a crime did so intentionally determines how his case is treated in a court of law. A person's intent demonstrates that he or she knew what the likely outcome of his or her crime would be before committing it, and desired that outcome. This "guilty mind" or mens rea, is one of the main criminal elements that must be proved to convict someone of a crime.
Specific vs. General Intent in a Criminal Case
An overwhelming majority of crimes rely on intent in order for a defendant to be found guilty of criminal behavior. Although statutes do not clearly differentiate between general and specific intent, the two concepts exist to clarify the need for intent.
Specific intent refers to a particular state of mind in which the defendant not only intended to commit an actus reus, or guilty act (the second required element), he must also have intended the consequences of that act. It is a way to define a case in which the defendant intended all elements of the crime at hand.
General intent is simply the intent to do what is forbidden by law. The prosecution does not have to prove that the defendant intended everything that unfolded from committing the crime. An example of a general intent crime is battery. Battery is defined generally as "intentional and harmful physical contact with another person." If a person physically strikes another person, it can be reasonably assumed that the person knew it would cause harm. Further reasons for committing the act are not needed for the burden of proof.
A person's intent to commit a crime sets the bar for the severity of the crime and influences punishment. A good example of a crime with specific intent lies in Clark v. Arizona. In this case, the Supreme Court defined "specific intent" to kill a law enforcement as being synonymous with knowingly killing a law enforcement officer, meaning the defendant knew the victim was a law enforcement officer when he committed the crime, rather than the defendant killed a victim who just so happened to be a law enforcement officer. If the victim's status as a law enforcement officer were unknown, the penalty would be reduced as the crime would have been classified as a lower degree felony.
Proving Intent in Court
The prosecution must present evidence that is credible and sufficient to prove that it was the defendant who committed each element of the crime charged. This must be proven beyond a reasonable doubt to produce a guilty verdict. Since intent is a mental state, it is one of the most difficult things to prove.
There is rarely any direct evidence of a defendant's intent, as nearly no one who commits a crime willingly admits it. To prove criminal intent, one must rely on circumstantial evidence. Through the process of reasoning, the different facts presented throughout the case can be used to infer a conclusion, leading to a verdict. Circumstantial evidence can be witness testimony when the witness claims that she saw the defendant partaking in suspicious activity prior to the time the crime occurred, but didn't actually witness the crime take place.
Comprehensive Criminal Defense in West Palm Beach
Criminal defense cases can become extremely complex. If you face criminal charges, it is crucial that you seek legal counsel immediately. You need an attorney who has the skills and determination necessary to thoroughly investigate each aspect of your case. There are potentially multiple angles a defense lawyer can take to show your innocence in court or cast doubt on the prosecution's case. It may also be necessary to call for expert witnesses to testify on your behalf.
Attorney Brian Gabriel has faithfully served as a criminal defense lawyer in West Palm Beach for over 30 years. When you need someone with experience to represent you, call The Law Office of Gabriel & Gabriel at 561-622-5575.